Transportica —
the future of load transportations
+
Cheaper
up to 20% off the rate
---
because to don't work with third parties like dispatchers
+
Faster
On average finding
driver takes 3min 44 sec
---
565 free vehicles in the system
+
Safer
Reviews, load monitoring
and your carrier
---
Info about a driver, including passport details are on the palm of your hand
---
all sorts of loads with any tonnage
Rate calculator
Recommended Freight Rate
Distance and fuel calculations
Average price for today:
1.04 $/l
Average price for today:
1.04 $/l
USE TELEGRAM BOT
for load posting
We find matching transport for any load
Loads are delivered by owner operators
with any types of modern vehicles.
Cover/Tilt: 21490
All-metal: 7098
Van: 11043
Isotherm: 5516
Refrigerator: 5787
Curtain Side Truck: 5011
Board: 2487
Grain Carrier: 2409
Evacuator/Taw: 458
Manipulator: 456
FROM A REQUEST
UP TO UNLOADING
Post your loads for free

The shipper places an order specifying the route, load parameters and freight rates. The system automatically searches for the best driver with the right transport.

Accept order

The driver contacts the load owner to agree on the details of the transportation. The truck leaves for loading.

Delivery

The carrier delivers the load, checking in route points. The load owner gets access to monitoring the location of his cargo during transportation.

Load is delivered

After the load is delivered, the parties exchange feedback on each other's quality of work. Mutual ratings help improve the quality of the service.
Mobile application for driver

Your online dispatcher

— Get transportation requests
— Automated order processing
— Estimate fuel costs
— Discounts for drivers on TIR-parkings, gas stations and service centers
— Orders placed by a driver

Online profile or mobile
application for a shipper

Choose a convenient tool for your work

24/7 load monitoring.
Shipper always sees his order
and is aware of the delivery status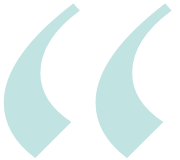 What our carriers say about us
Driver: David Williams, 54 y.o.
I've been working in Transportica for two years and haven't noticed any drawbacks, the service is always improving. I like that I can look through the comments about the shipper before I accept the order. There are many useful features for a driver as discounts on gas stations and service centers. Many thanks!
Driver: Max, 30 y.o.
For me Transportica is a service of the future, you may realize it in full when you're working alone without a manager. As a bonus you always get the support in case there are some payment issues 
Driver: Alex Smith
Yeah, everything here is described as it is. We were looking for a system like this, but didn't manage to find anything similar. This platform helped me cut the time I waste while monitoring load boards.