Work only with orders that match your vehicle
We find loads that match vehicle parameters.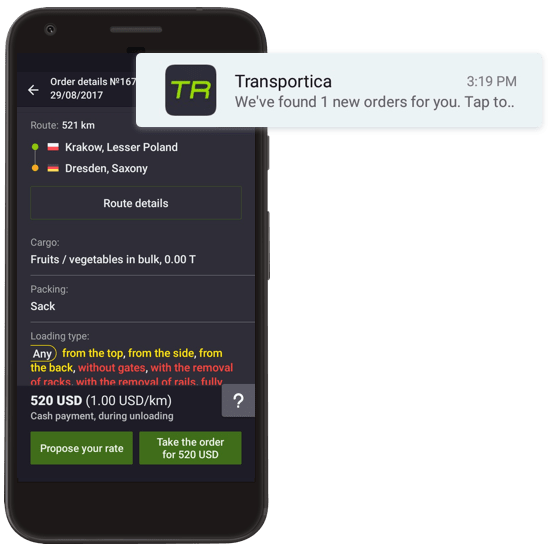 Receive notifications on new orders
Transportica will find an order match for you and notify you.
Schedule your ride
Let shippers know your availability and location
We will help you get extra loads based on your availability and location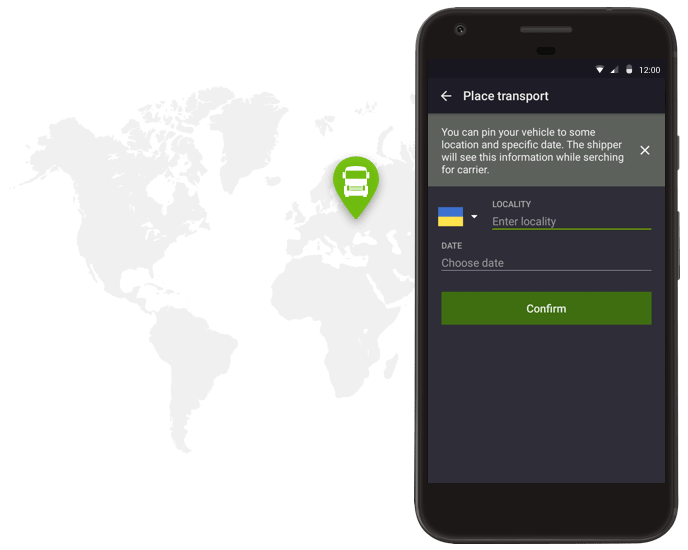 Load matching


Discuss prices with shippers
Assistance while on the way

Free orders en route
Carriers often ask
Carrier receives a notification about a new order that fits the characteristics of his vehicle or he himself browses the list of available loads and chooses one. Then he ships the cargo, checks in when he approaches points of loading/unloading with mobile app. After the order is completed Shipper pays the Carrier.
Am I obliged to take an order?
While looking through the list of available loads or receiving notifications about new orders, you choose the best one for you.
I am the owner of the vehicle and I have a driver working for me. Whom do I register?
If you represent a shipping company, then we recommend you to register as a shipping company. Then you can add all of your vehicles and drivers in your company. If you are the owner of a private vehicle, you need to register the driver, who will take and complete orders.