18:28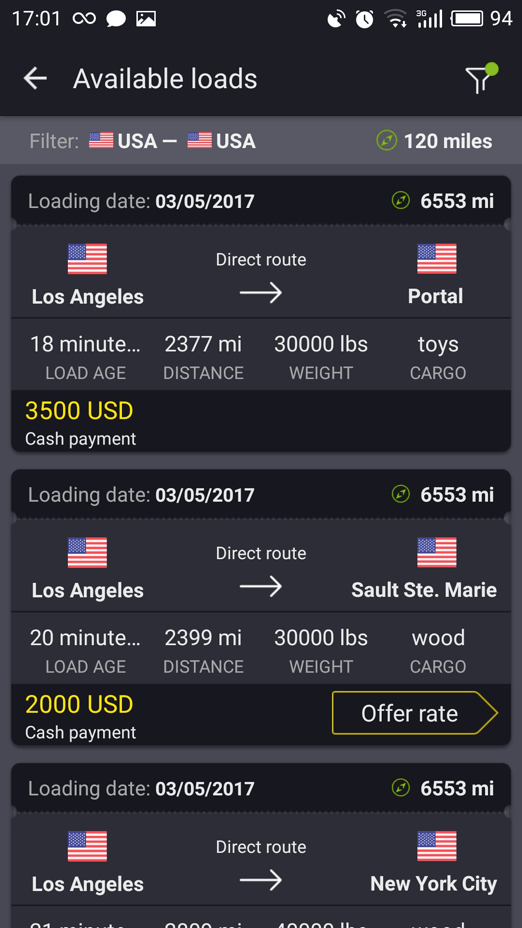 More orders - less deadhead
FTL and LTL for transportations over Eastern and Western Europe
Start taking orders for free
You get navigator as a bonus


Easy tools and rich opportunities

Free orders en route
Load matching
Road assistant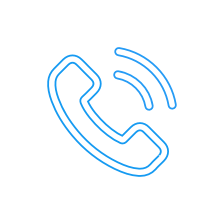 Discuss prices with shippers 2 more things
All this is available for free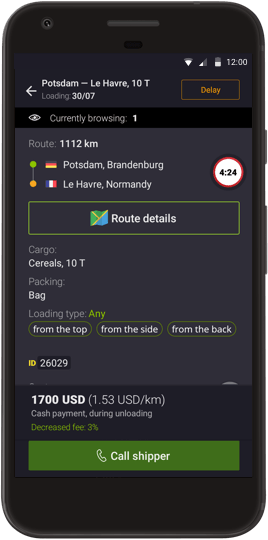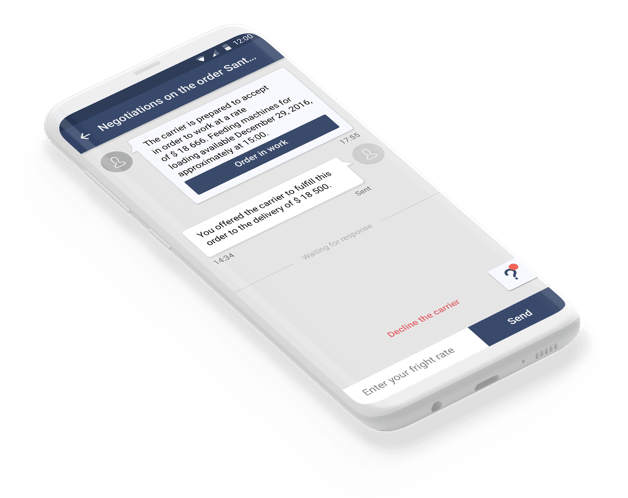 Come to agreement on the freight rate
Built in chat will let you come to an agreement on a certain freight rate.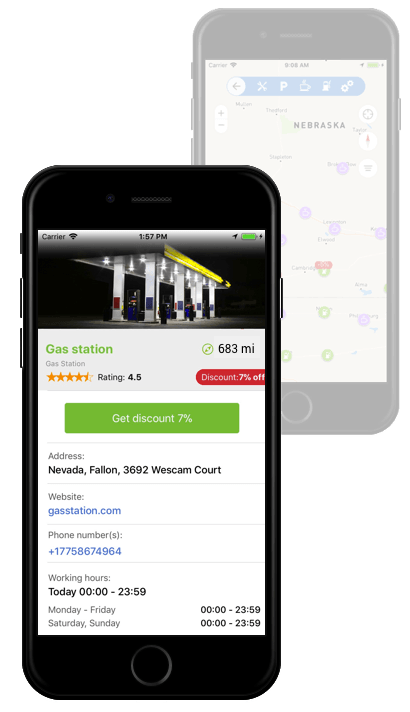 Road assistant
We'll build the route to the nearest parking, gas station or cafe
You know everything about working hours, services and phone numbers.
You get all this while in the cab


Santa Fe New York City
15 tons, wood

San FranciscoChicago
15 tons, wood
No monthly fee.
Only fixed commission fee for delivered load.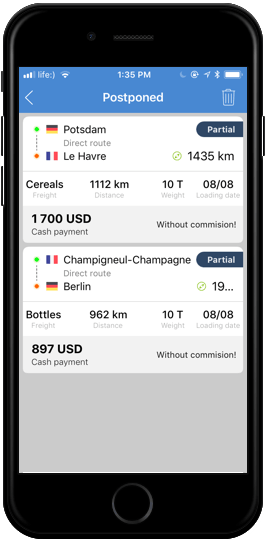 Start taking your first orders
Carriers often ask
Carrier receives a notification about a new order that fits the characteristics of his vehicle or he himself browses the list of available loads and chooses one. Then he ships the cargo, checks in when he approaches points of loading/unloading with mobile app. After the order is completed Shipper pays the Carrier.
Am I obliged to take an order?
While looking through the list of available loads or receiving notifications about new orders, you choose the best one for you.
I am the owner of the vehicle and I have a driver working for me. Whom do I register?
If you represent a shipping company, then we recommend you to register as a shipping company. Then you can add all of your vehicles and drivers in your company. If you are the owner of a private vehicle, you need to register the driver, who will take and complete orders.